Tynemouth Haven – A Coastal Colony
As the River Tyne meets the North Sea between the coastal towns of North and South Shields, two enormous piers, mark the way. On the North Tyneside part of the mouth of the tyne, you can find a small coastal shore, surrounded by steep cliffs. This is popular with coastal waders, Cormorants and Eiders all year round.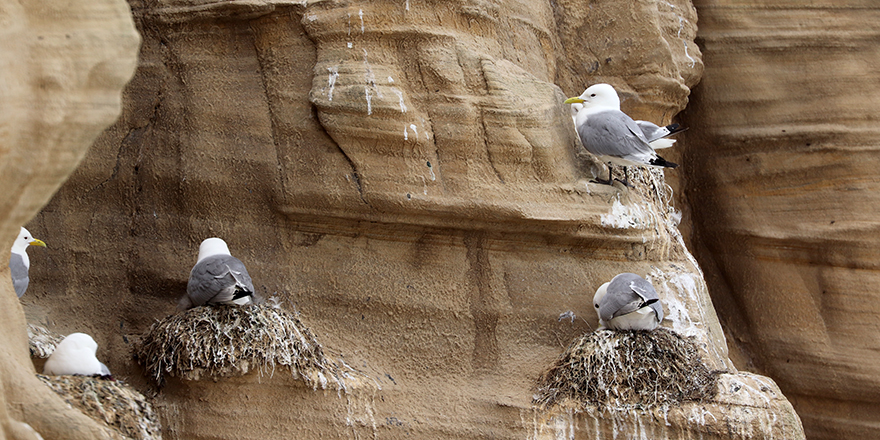 As the seasonal clock turns, Kittiwakes return every year to nest on the cliffs at Tynemouth Haven in Tynemouth. Over 145 pairs nest at this location. Nearby Fulmars are also present. During the autumn, Black Redstarts at times can also be found and they some years they remain in the area over the winter period.