A haven for the Kittiwakes
A riverside habitat rich in wildlife all year round
"Have you been yet?"
Once a hotspot for industry, Walker Riverside Park has evolved into a wildlife haven, since the early 1980's. Over the past three decades, wader species such as Redshank and Curlew are now less common, whilst new species have started to visit such as Grey Heron and Little Egret. There has also been coastal visitors such as Eider, Turnstone, and Common Scoter on the rare occasion.
Common Terns were once upon a time present daily during the spring/summer months; with over a dozen present in the day time hours. These elegant terns still come to visit, but in smaller numbers, and often from nearby ponds such as Wallsend Swallow Pond or Killingworth Lake to feed.
One species of bird has remained committed to this beautiful wildlife habitat; the Kittiwake. Hundreds of Kittiwakes have selected some buildings in South Tyneside, opposite Walker Riverside Park to build their nests during the breeding season.
"O

ver Two-Hundred pairs of Kittiwakes nest, opposite Walker Riverside Park on the south side of the River Tyne in Felling."
Kittiwakes are coastal Gulls, and don't usually nest inland, so this rare event has been extra special for over three decades. Other species of Gull are also present; including the largest UK species the Greater Black-backed Gull.
Kittiwakes can be viewed from Walker Riverside Park
Walker Riverside Park can be found between St Peter's Basin and the Ouseburn to the west; and Wallsend to the east. This important riverside habitat and wildlife corridor is home to a wide variety of riverside and woodland birds. The site has inherited some pollution from its industrial past and is in need of more restoration. The park can be enjoyed by bike, using a cycle path which extends from St Peter's Basin to Wallsend.
There are also paths which travel close to the river and deep into the park itself. It takes a couple of hours to fully explore the park. The Kittiwakes nest on buildings on the South Tyneside side of the river, but can be viewed easily from the Newcastle side. Please visit Wildlife along the River Tyne to read more about the wide variety of birds that share our 'Big River'.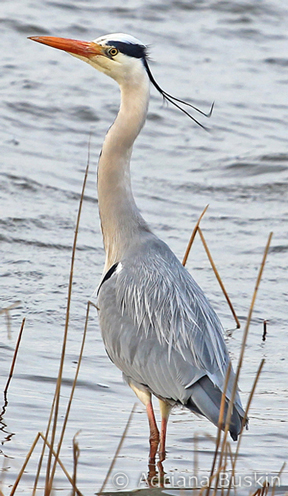 Guided Walks along the Riverside
There will be some guided walks organised to explore and enjoy this riverside habitat. Other birds to watch out for include a variety of Warblers in the spring/summer months, which include Whitethroat and Lesser Whitethroat; Bullfinches, Ring necked Parakeets and Sparrowhawks. As the seasons clock turns to autumn/winter Redwing and Fieldfare come to visit and these are joined by larger numbers of waders along the tidal shores. Of course Cormorants are present all year around and Seals have become a familiar sighting for the past two decades.
To learn more about 'Walker Riverside Park' in Walker and it's wildlife please email mail@birdwatchingsites.co.uk