On the 6th August 2018
Following the loss and injury of some of the Tyneside Kittiwakes and to help avoid further trappings, the owners of the building which was leased by a national hotel chain, carried out a repair/replacement to the anti bird netting.
However this made no difference as two further birds became trapped in the anti-bird netting. Each on different parts of the roof and unrelated, as the netting was blocked off now between the two corners.
One bird was rescued and taken into care, whilst another was so badly injured it was later put to sleep. So the anti-bird netting, even when replaced and without any damage had been proven to still trap Kittiwakes.
A young Kittiwake that was trapped in anti bird netting on the roof of a Newcastle Quayside hotel, following a replacement/repair to netting. It was later put to sleep, due its extensive injuries.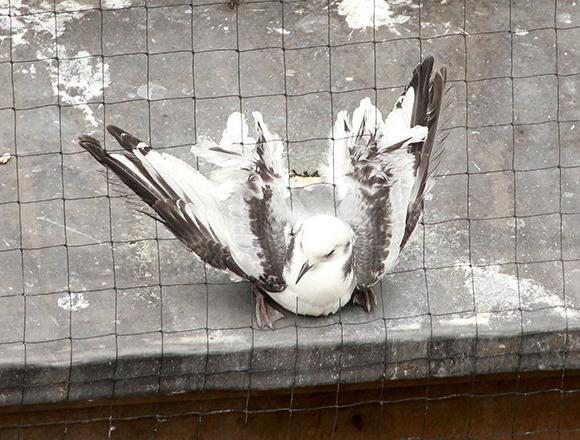 ---