On the 2nd June 2019
Close to the Clock Tower where Kittiwakes are nesting, a second Kittiwake can be seen sitting on it's own nest on the Guildhall.
It looks very happy, high up and is really enjoying watching everyone below. Fab nest, deffo in there for 'Which Kittiwake built the best nest' this year.
Meet the 'Kittiwake Inspector' She thinks this anti-bird netting looks very unattractive; the metal pins used to attach it have damaged the stonework lots to attach this ugly netting. Whats more attractive handsome cute friendly Kittiwakes or anti-bird netting with metal pins?
New Electric shock
system installed
Many Kittiwakes have not been able to nest on the Guildhall this year, due to the new electric shock system. Some have chosen to nest elsewhere. Anti-bird netting, spikes, avi-shock is not a solution. How about some artificial cliffs? Was a past IDEA before Kittiwake Tower.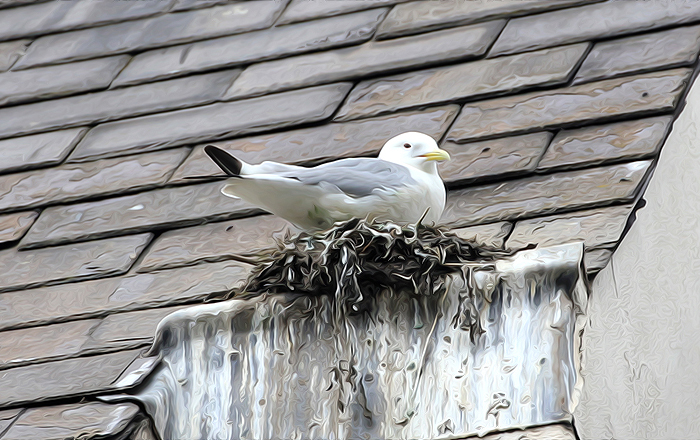 ---