Determined to Nest still
June 2019
Following the installation of the Avi-shock on the Guildhall early 2019, many Kittiwakes that had chosen to build their nests on this building in the past, were forced to look elsewhere to nest this season. One pair still managed to nest close to the roundabout, before the Swing Bridge, whilst over a dozen more settled down on the clocktower.  The Kittiwakes continued to nest on the Guildhall during 2019.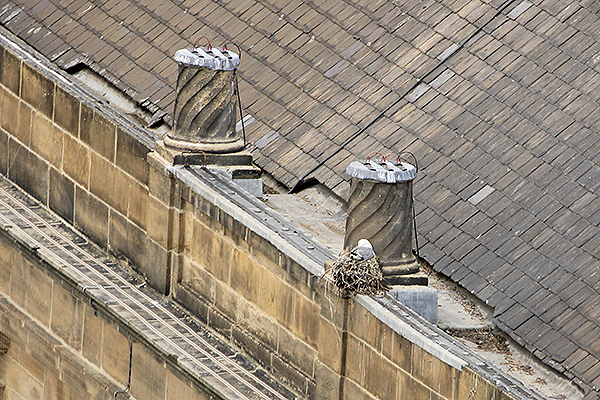 One brave pair, opted to nest alongside the Avi-shock, close to the clocktower.  It found a loop-hole, where this electric shock treatment didn't reach.  Is it possible to carpet the entire building with anti-bird deterrents?
A Tyne Kittiwake nesting on the Guildhall, close to the clocktower. This nest was alongside some avi-shock.
Does the installation of anti-bird detterants, simply move Kittiwakes on either to other parts of the same building, or an other building entirely?  Do anti-bird detterants spoil the look of what are vintage buildings?  What would you rather see; A rare Tyne Kittiwake, from the furthest inland colony in the world? or netting, spikes and wires?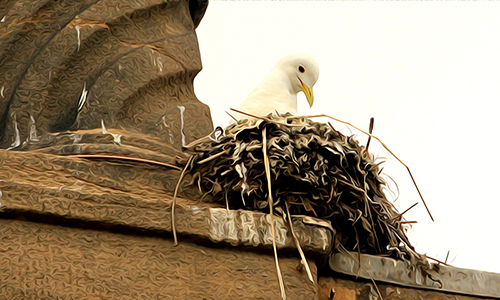 ---